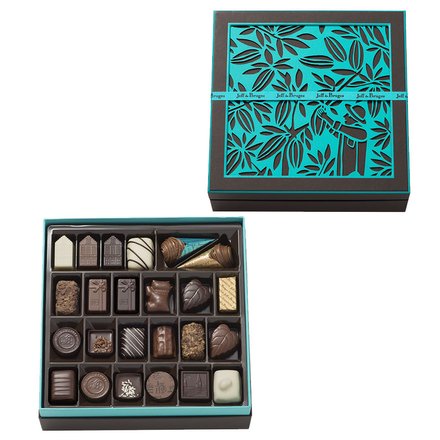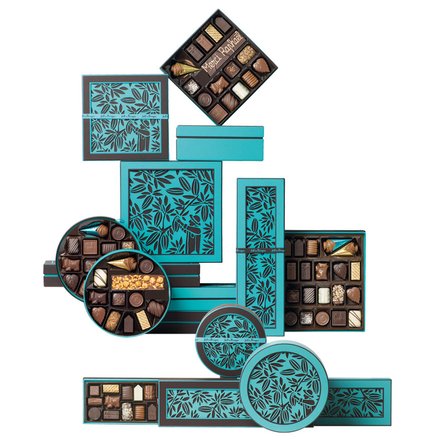 Brown square box of 48 assorted chocolates
Jeff de Bruges has reimagined this pretty square box filled with an assortment of 48 crunchy, melting and creamy chocolates... Beyond the recipes, thi ...
Find out more
Pickup in-store
This product is available in 456 stores
Shipping
This item requires special delivery.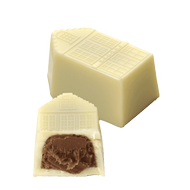 MAISON DE JEFF White
Soft praline and dash of Guérande salt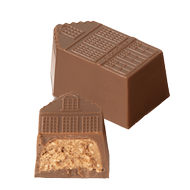 MAISON DE JEFF Milk
Almond praline and shards of nougat and honey
---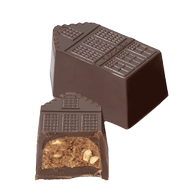 MAISON DE JEFF Dark
Hazelnut praline and almond shards, spiced with cinnamon and coriander
---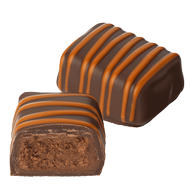 Sévillana
Dark chocolate ganache and candied orange chips
---
---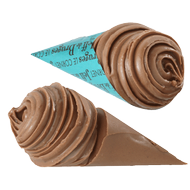 Cornet bleu
Gianduja and "crêpe dentelle" biscuit shards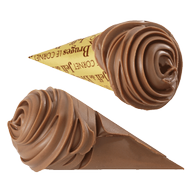 Cornet doré
Gianduja with hazelnuts and almonds
---
---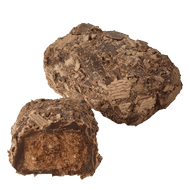 Gavroche
Praline with biscuit and seed shards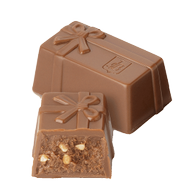 BALLOTIN Milk
Hazelnut praline and caramelised salted almond shards
---
---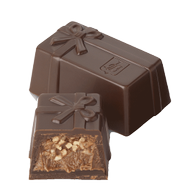 Ballotin Dark
Praline and caramelised grilled hazelnut shards
---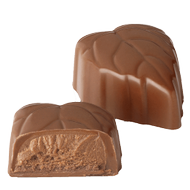 Feuille milk
Soft praline with hazelnuts
---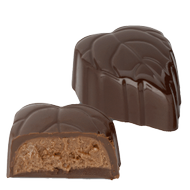 FEUILLE Dark
Intense praline with hazelnuts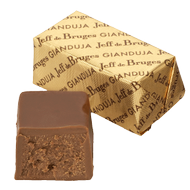 Bloc gianduja
Melt-in-the-mouth gianduja with hazelnuts
---
---
---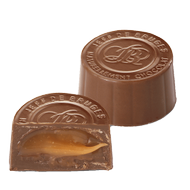 Jeff
Smooth caramel "à l'ancienne"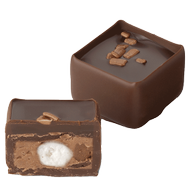 PETITE MERINGUE COFFEE
Dark chocolate supreme with coffee and its meringue
---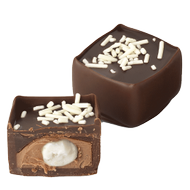 PETITE MERINGUE LEMON
Chocolate supreme with lemon and its meringue
---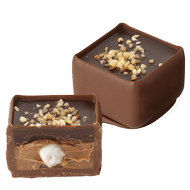 PETITE MERINGUE MANGO
Chocolate supreme with mango and its meringue, hazelnut shards
---
---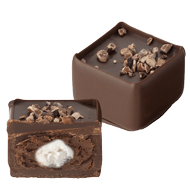 PETITE MERINGUE CHOCOLATE
Dark chocolate supreme and its meringue, cocoa-bean shards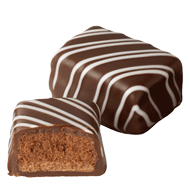 Orphée
Praline and dark chocolate mousse duo
---
---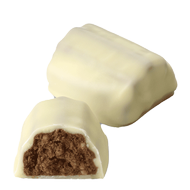 Biscuitine
Gianduja praline and puffed rice shards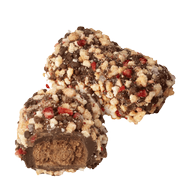 Muesli
Praline coated in dark chocolate covered with biscuit and raspberry shards and dark chocolate balls
---
---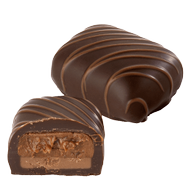 Dark Cabochon
Gianduja and milk chocolate ganache duo and salted butter caramel
---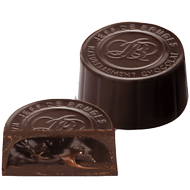 Bruges
Dark chocolate ganache and melt-in-the-mouth caramel