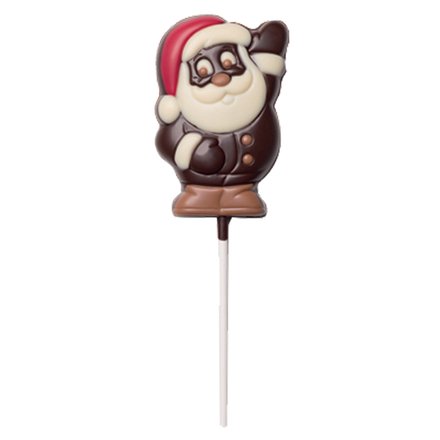 Santa Claus Dark Chocolate Lollipop
Fall for this lovely Santa Claus dark chocolate lollipop.
Find out more
Pickup in-store
This product is available in 300 stores
Shipping
Express courier
to your door on appointment
within 24 hours
Ingredients: sugar, cocoa mass, cocoa butter, whole MILK powder, skimmed MILK powder, emulsifier: sunflower lecithin, natural vanilla flavouring, coulourings: red beetroot, carmine, curcuma, paprika extract. May contain traces of soya.
White chocolate: minimum 28 % cocoa butter, dark chocolate: minimum 55% cocoa solids, milk chocolate: minimum 32% cocoa solids.