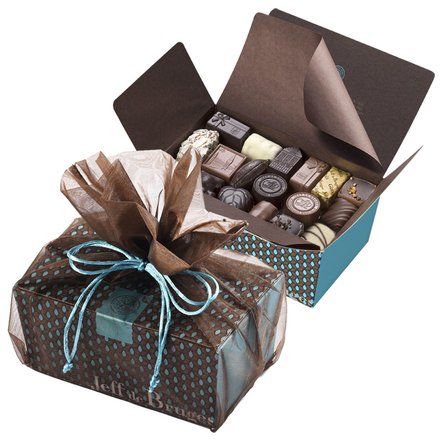 750 g ballotin of assorted chocolates and brown organdie pouch
Enhance your 750 g ballotin (approximately 65 chocolates) with an attractive brown organdie pouch.
Find out more
Pickup in-store
This product is available in 478 stores
Shipping
This item requires special delivery.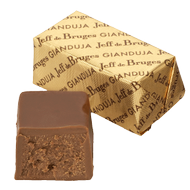 Bloc gianduja
Melt-in-the-mouth gianduja with hazelnuts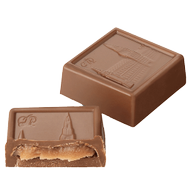 Bruxelles milk
Milk chocolate ganache made with Madagascan cocoa
---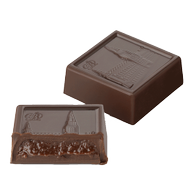 Bruxelles dark
Dark chocolate ganache made with Peruvian cocoa
---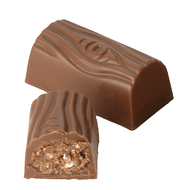 Buchette
Praline and melt-in-the-mouth meringue
---
---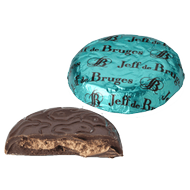 Calypso
hazelnut praline and coconut shards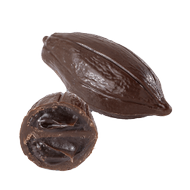 Ecuador
Dark chocolate ganache made with Ecuadorian coco
---
---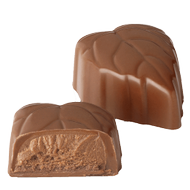 Feuille milk
Soft praline with hazelnuts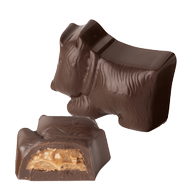 Harvey
Almond praline and crumble shards
---
---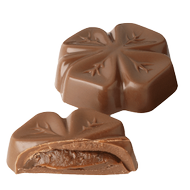 Trèfle milk
Milk chocolate ganache with Earl Grey tea
---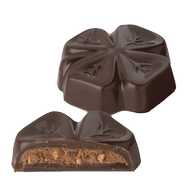 Trèfle dark
Praliné noisettes et éclats de biscuits Amaretti
---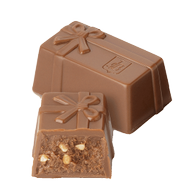 BALLOTIN Milk
Hazelnut praline and caramelised salted almond shards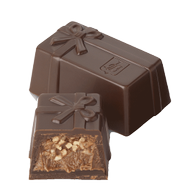 Ballotin Dark
Praline and caramelised grilled hazelnut shards
---
---
---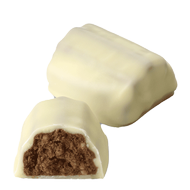 Biscuitine
Gianduja praline and puffed rice shards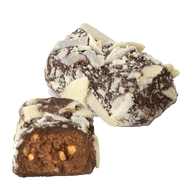 Eden
Hazelnut praline, almonds shards coated in milk chocolate and white chocolate shavings
---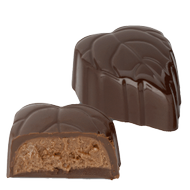 FEUILLE Dark
Intense praline with hazelnuts
---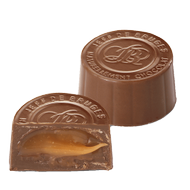 Jeff
Smooth caramel "à l'ancienne"
---
---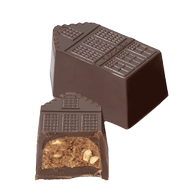 MAISON DE JEFF Dark
Hazelnut praline and almond shards, spiced with cinnamon and coriander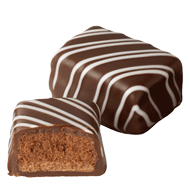 Orphée
Praline and dark chocolate mousse duo
---
---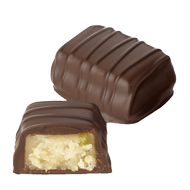 Pistachine
Almond paste and pistachio paste with pistachio shards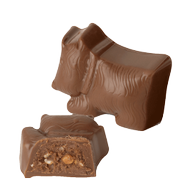 Warren
Hazelnut praline and caramelised grilled sesame seeds
---
---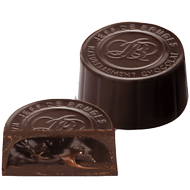 Bruges
Dark chocolate ganache and melt-in-the-mouth caramel
---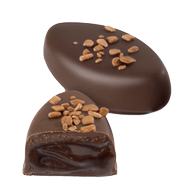 Chistera
Dark chocolate ganache with cherry and Espelette pepper